FreedomFi has achieved great support with which it shows that it is a great project for the future with great projection for the coming years.
Samsung, Qualcomm Back FreedomFi, Helium's 5G Crypto Network Partner
FreedomFi raises $9.5 million to scale its decentralized network with Helium and trim the price of 5G gateway hardware.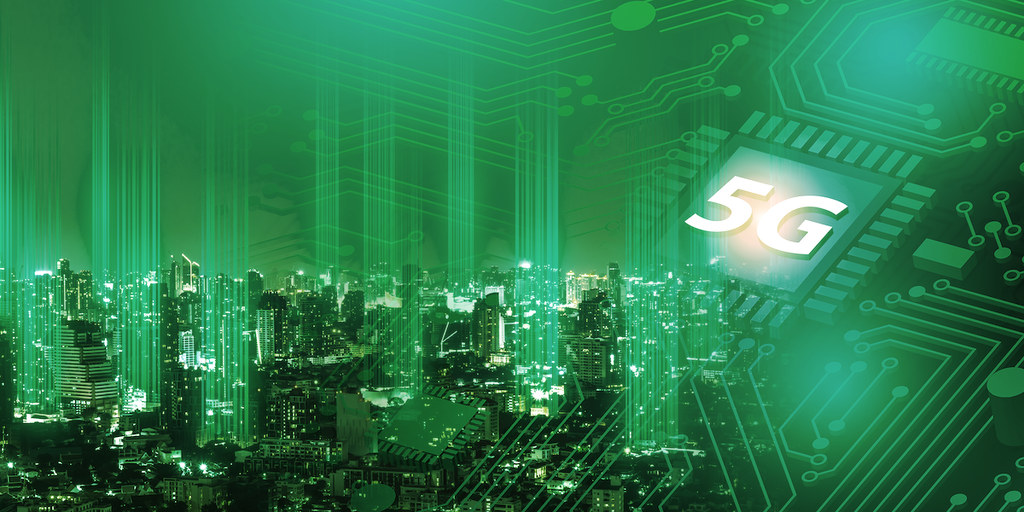 In brief
FreedomFi, which makes firmware and hardware to power Helium's new token-powered 5G network, just raised $9.5 million.
Samsung and Qualcomm are among the firms that backed FreedomFi via their respective venture arms.
Helium's bet on building a decentralized wireless network to power Internet of Things (IoT) devices appears to be paying off, with over 640,000 active nodes earning tokens around the world. Now the project is expanding into 5G connectivity—and its partner FreedomFi has just added allies like tech giants Samsung and Qualcomm in a new funding round.
FreedomFi announced today that it's raised $9.5 million in Series A round to continue building its decentralized 5G network alongside Helium. Samsung's Next venture arm participated in the round, alongside Qualcomm Ventures and Blueyard Capital.
FreedomFi provides the firmware and small-cell hardware that power Helium's newer 5G network, enabling individual node operators to tap into the decentralized network and earn HNT tokens for providing service to nearby smartphone, laptop, and tablet users.
It's a big step up from Helium's original network, which uses low-power nodes that collectively create a distributed network for things like sensors and trackers. Helium and FreedomFi's 5G network will have to handle significantly more data from smart devices, and the hardware needed to join the network is likewise much more expensive.
FreedomFi CEO Boris Renski told Decrypt that a current 5G small-cell deployment bundle from the company costs about $2,500 all-in, between the gateway and 5G cell. Since launching the hardware in October, FreedomFi has sold about 10,000 of the bundles, with about half currently up and running on Helium's nascent 5G network.
While $2,500 is a sizable investment, Renski said typical 5G small-cell deployments from cellular carriers cost about $28,000 each, per data sourced from Qualcomm. FreedomFi already has cut the price significantly for its version, and aims to further scale the total cost to around $500 as hardware components become cheaper.
"We want to cut out all the middlemen and simplify the process," said Renski, "such that anybody on the Helium network can—for $500—get a cellular miner, plug it in, and make it work."
Crypto-powered 5G
FreedomFi is currently the only manufacturer of the Helium 5G gateways, and the company aims to have 50,000 units deployed by the end of 2022. And it's about to get more help in scaling the hardware needed for Helium's new network.
Today, FreedomFi announced that hardware maker Bobcat—seller of the most popular miner (or node) for Helium's IoT-focused LoRaWAN network—also will build 5G gateways using FreedomFi's firmware. Bobcat's Bobber 500 gateway will be released in April. Nearly a quarter million of Bobcat's previous LoRaWAN Helium nodes already have been sold.
While the FreedomFi-powered Helium 5G network currently is much smaller in scale than the original Helium IoT network, it could be significantly more useful in time.
Trackers and sensors don't use much data, but smart devices are everywhere—and 5G-compatible ones are growing in number. If the hardware costs can indeed drop and HNT token rewards provide enough incentive to justify the initial buy-in, then an expanding distributed 5G network could prove to be broadly valuable.
"When we started—about a year ago now—working on this with Helium, it was like a totally crazy, alien concept," Renski said. "Crypto is the edge of innovation, and telcos are almost like government organizations that are super conservative and slow to adopt anything new."
"The fact that we have Qualcomm actively engaging with us, and so much so that they are actually investing in our company," he continued, "I think is a pretty good validation of [the idea] being quite a bit less crazy at this point than it was just a year ago."